This quick trick is really simple and helps avoid food wastage: Simply display your vegetables in a wire cake stand (this one's from Homebase) and you'll be able to quickly spot what needs using first when meal planning. This is a particularly handy trick for small kitchens, as the three tiers offer stacks of storage without taking up too much precious surface space:
You can also use this idea for fruit (although avoid bananas, apples, kiwi fruit, figs, pears and tomatoes as they release ethylene, which can speed up the ripening process of other fruit).
MORE CAKE STAND IDEAS...
Homemakers are wising up to the multiuse functionality of cake stands, whether you want to store your treasures or display daily essentials for quick access. Here's some of my favourites: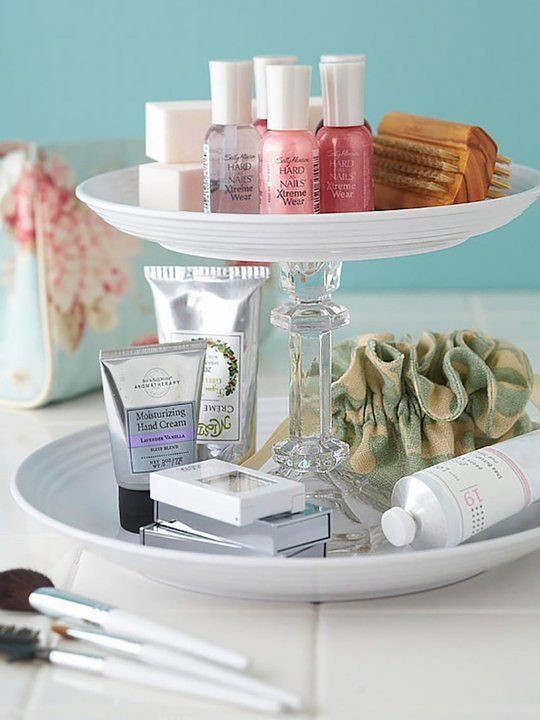 For another smart kitchen storage idea, why not try this?
YOU MIGHT ALSO LIKE...