Windows are closed, candles are on, blankets are out: cosy autumn has arrived! I'm a winter baby so love this seasonal transition into colder temperatures. To ensure this vibrant season doesn't pass me by too quickly, I've put together an autumn to-do list, which I'll be working my way through in between work and baby prepping.
Pinterest, as always, is a great inspiration for autumnal activities, decor and crafts. Take a look at my Halloween and Bonfire Night boards for some quick home ideas that really make the most of these seasonal events.
Onto my top 10 to-dos this season:
1. Make Crumbles
I love these classic British puds because they use up any fruit that's starting to turn (or if you're harvesting the last innings of your garden / allotment). It requires only a few staples - simply purchase these and you'll always have an instant pudding at hand should you need it:
Golden caster sugar
Self-raising flour
Butter
Light brown muscovado sugar
My go-to recipe is this one - although I add in whatever fruit I have at the time. For example, the photos below followed a harvesting session at our allotment. This rhubarb, plum & blackberry crumble was a real winner. I didn't bother with the port or walnut in the recipe but I'm sure they'd make nice additions.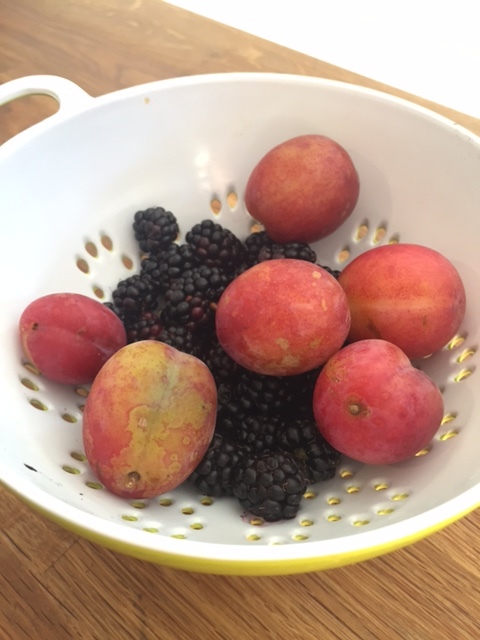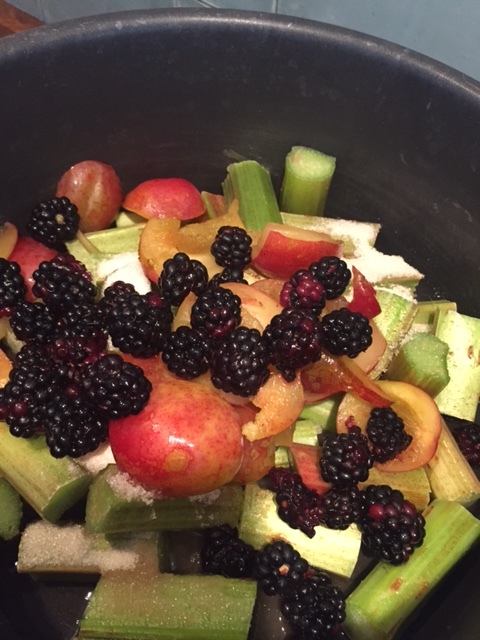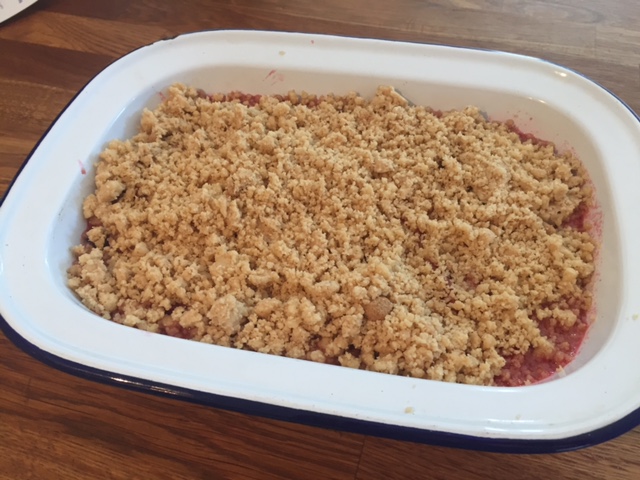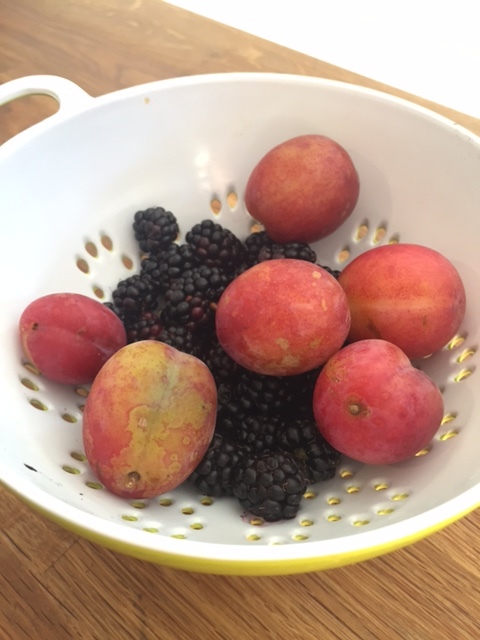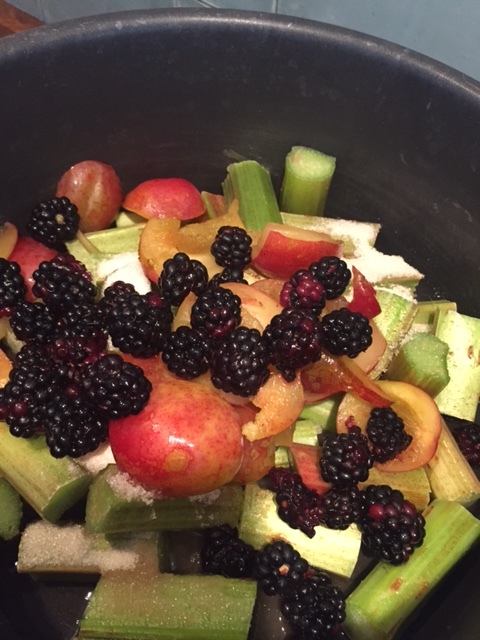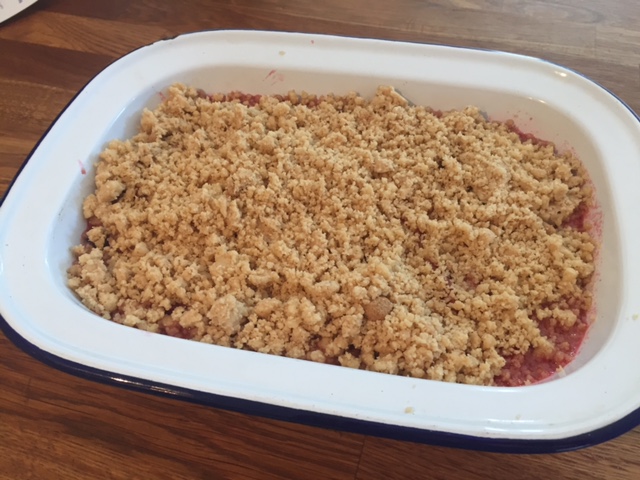 2. Buy a Fresh Batch of Slipper Socks
Nothing better than putting your feet into a new fluffy pair after a hard day.
3. Get Creative with Pumpkins
You might remember I had a LOT of fun last year getting crafty with pumpkins - I will be doing the same this year but maybe trialling some new trends.
4. Halloween Night In
With Baby L on the way, we're planning a cosy night in with one of our favourite retro movies: Hocus Pocus! But just because we're not dressing up (and drinking!) like we usually do this time of year, it doesn't mean we can't go all out with sweets and decorations. Take a look at my Hocus Pocus-themed party ideas.
Sitting down for long periods of time isn't the most comfortable of experiences now I'm into my third trimester. Some easy strolls around our local park are a great way to get some exercise while taking in the changing colours.
6. Make Soup
Because that's what autumn's about, right? Why not use your leftover pumpkin from any carving crafts and turn it into this (seriously tasty) warming pumpkin soup.
7. Early Bird Christmas Shopping
Two reasons here: 1) Baby L is arriving early December so I don't anticipate having much time (or energy!) that month-! 2) It helps spread out the cost of gift buying by starting some shopping now with my September salary.
8. Pumpkin Spice Latte
The only time I really go to Starbucks is during the autumn and winter for their seasonal coffees. This one's my particular favourite.
9. Dog Shopping
Is it me or are there suddenly loads more dog walkers about? Ok - so I walk home via a park so that's a given, but there's definitely more of them, I swear! Maybe it's because everyone's back from summer holidays and into the swing of their routines again? Either way, L and I have been enjoying seeing dogs of all shapes and sizes (from a pack of dachshunds to his & hers dalmatians!) as they enjoy their walks in this new brisk air. So much so, we're considering a canine addition to Maison Bailey. We've decided to see how baby goes first-! But that doesn't mean we can't start window shopping... we're currently loving cocker spaniels.
10. Couple Time
Any parent friends/family all tell us to treasure this time just the two of us. Your world changes when you suddenly have a new addition to consider. We're so excited but completely get their point. Which is why we've booked an early shopping Christmas trip away to Guildford in October, followed by spa treatments. I absolutely can't WAIT.
Do you have any autumnal traditions? Or crafts you're planning to try this year? I'd love to hear about them in the comments below!
YOU MIGHT ALSO LIKE...