DIFFICULTY RATING: EASY
I love discovering smart decor hacks on Pinterest. I really admire anyone who can take a product and find another use for it (and in some cases, a better use for it!).
Wrapping paper storage is one of the product hacks that has really taken off in recent years. Once relegated to a dark desk drawer, rolls are now having their moment in the spotlight - with homeowners organising and displaying them in ways that make them more accessible, while adding pops of colour to a room.
I decided to use a cream enamel 'long tom' flower pot as my storage solution (I bought mine from a local garden centre but you can find a version here), as there was a perfect corner for it in my home office:
WRAPPING STATION ESSENTIALS:
Wrapping paper
Ribbons / string / raffia
Gift tags
Scissors
Sellotape / Scotch tape (I love this)
Elastic bands (to stop rolls unravelling)
Flat surface, clear of clutter
Jiffy bags / packaging tape if posting
Gift box of cards (mixture of occasions / blank)
Gift bags of varying sizes (for those awkward-shaped gifts)
If you have a spare wall, I'd definitely recommend investing in this.
MORE WRAPPING PAPER STORAGE IDEAS: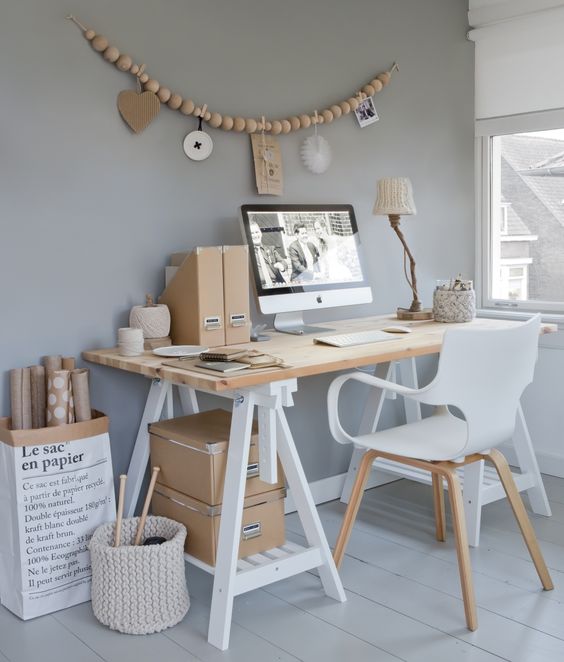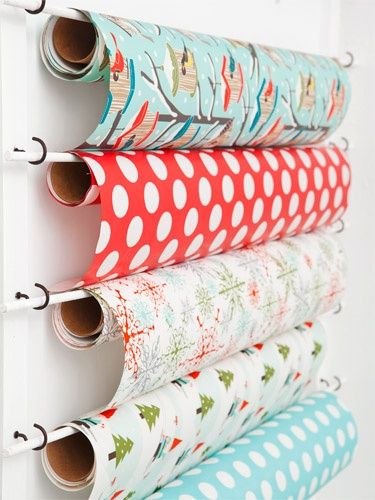 For more home office ideas, take a look at my Pinterest board.
YOU MIGHT ALSO LIKE...